Learn the battlefield-tested behaviors for senior leaders to build team resilience, avoid burn-out, and maintain common purpose through a protracted crisis environment. As we head into 2021 and our second year of uncertainty, remote work, and disruption – use this discussion to audit where your team stands, and determine how you can positively influence team culture.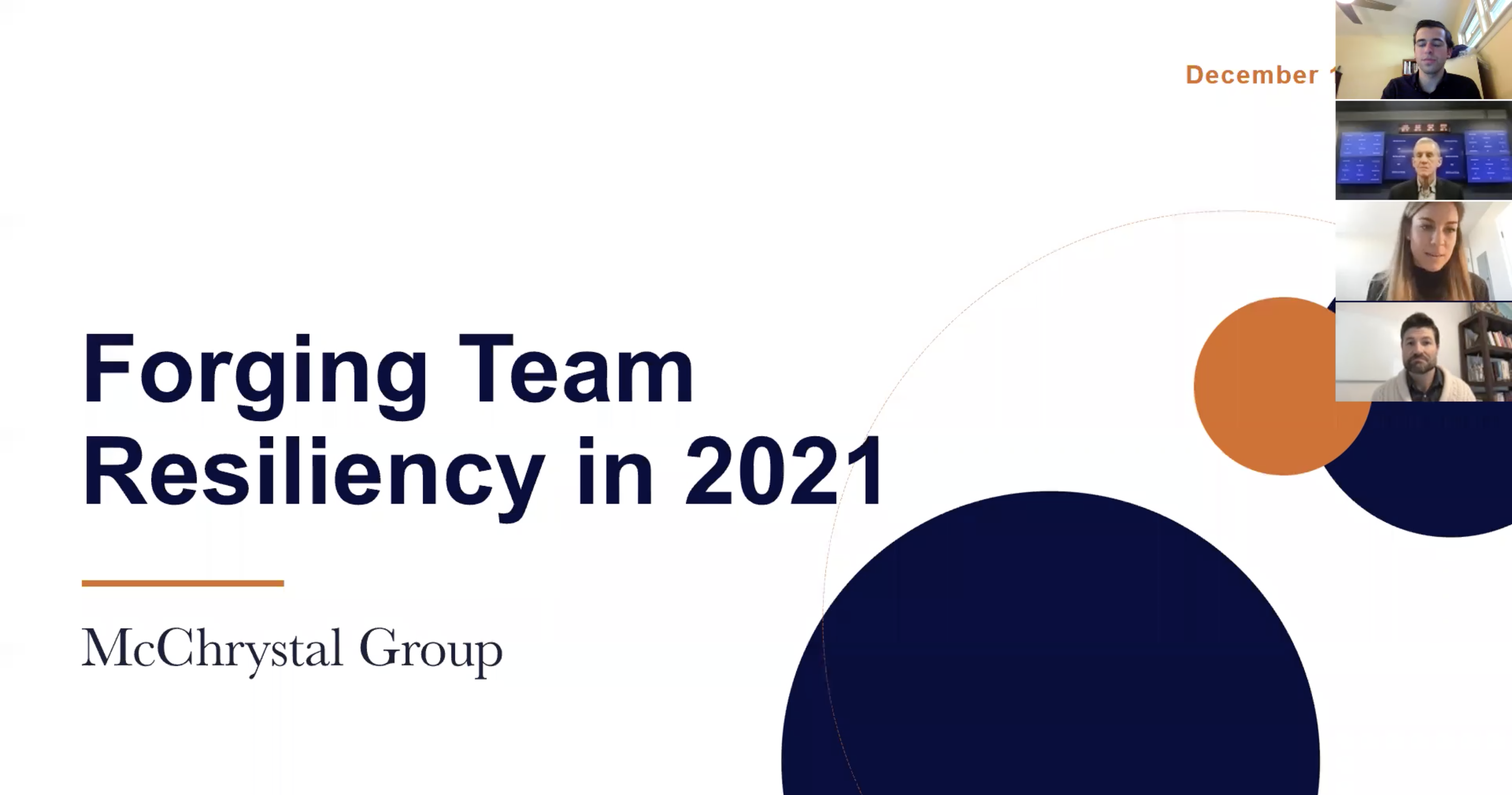 Forging Team Resiliency in 2021
Team Resiliency in 2021 Webinar
Webinar held on Dec 12, 2020, on Foreign Team Resiliency in 2021 with Stan McChrystal, David Livingston, and Anna Butrico.