The phrase "slow is smooth, smooth is fast" originates from the SEAL teams but the purpose behind it can be applied to all situations. There are many situations when we want to react quickly and start moving, but in your efforts to move so quickly, you end up slowing down the operation.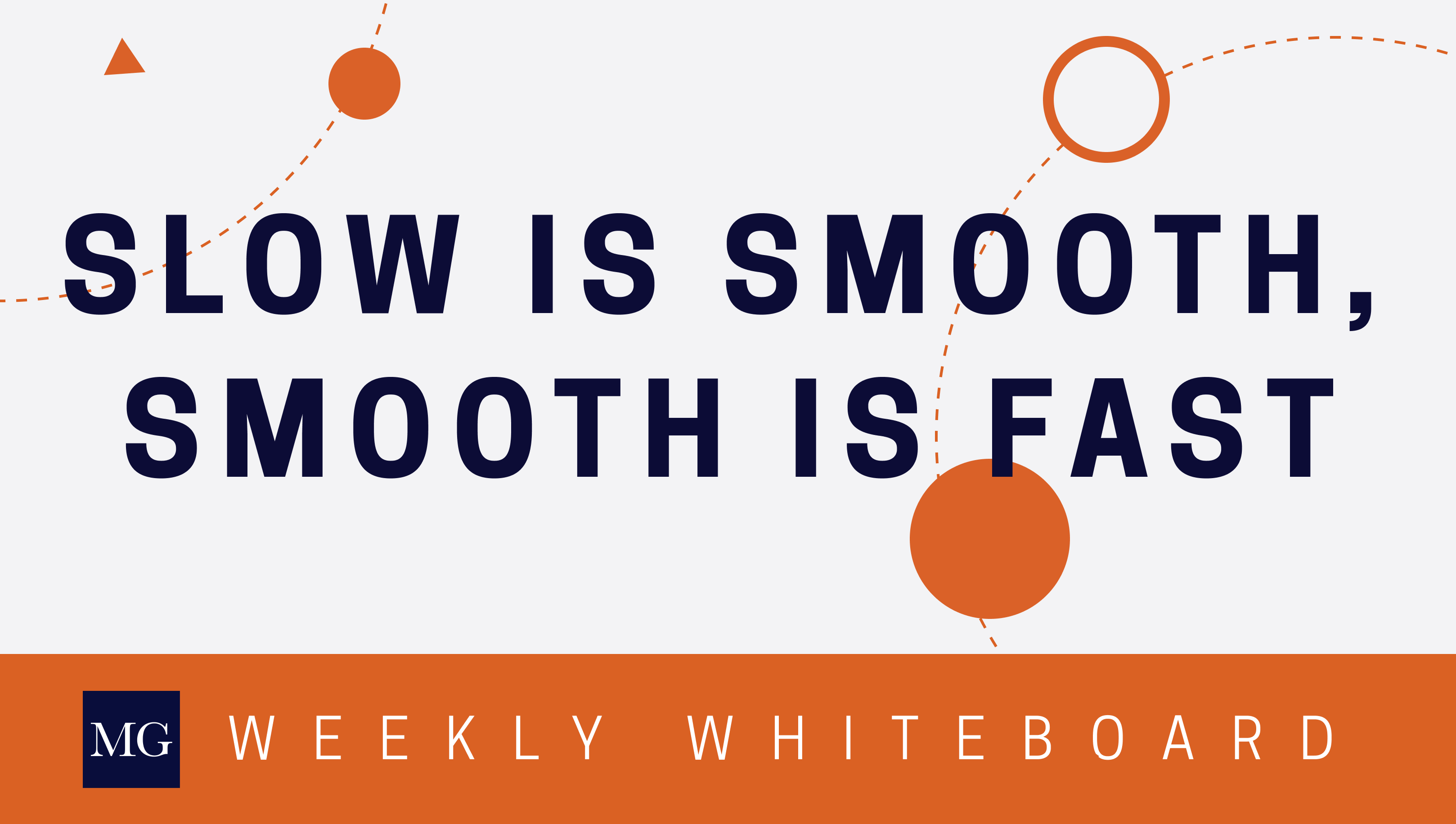 Slow is Smooth, Smooth is Fast
Chris Fussell shares how this approach will lend to higher performing teams.
Resources
Insights
What Kind of Leader Can Lead a Team of Teams? The 6 Principles of Leading Like a Gardener
Insights
Managing the Risk of Change: Four Actions a Leader Must Take
Insights
Leading Through Uncertainty: Decision Making