Academy
Danny Kenny
Senior Learning Designer
ALEXANDRIA, VA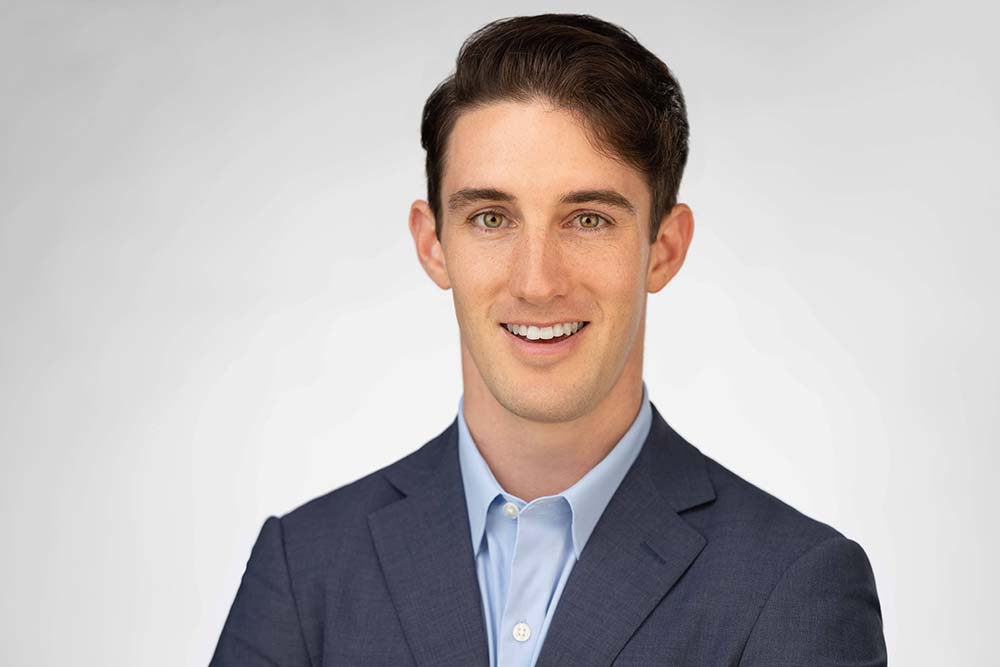 Meet Danny
Danny Kenny, Ph.D., is a Senior Learning Designer at McChrystal Group Academy, where he leverages the latest insights from organizational, social, and behavioral research to design, develop, and implement leadership solutions for our clients.
What did you do before joining McChrystal Group?
My Ph.D. is in Behavioral Science at the University of Technology Sydney, focusing on using the science of how people think, learn, and behave in collaborative workshops to promote transformative change in stakeholders. Prior to that, I worked as a research assistant for a NYT bestselling author, a project officer in Student Experience at the Australian National University, and a Dunn Fellow in Legislative Affairs for the State of Illinois.

Why did you join McChrystal Group?
McChrystal Group walks the talk on putting people at the center of leadership development and leadership transformations. McChrystal Group has built an incredible culture of driven, clever people working collaboratively to deliver the best for clients. That is incredibly rare and I am excited to continue to learn from such a remarkable team.

What sport or hobby do you have outside of work?
Getting beat up at Brazilian Jiu-Jitsu and trying to stay afloat while swimming are both regular practices of humility. I grew up playing soccer and continue to kick a ball around on occasion.

What are your favorite books (besides Team of Teams!)?
Daring Greatly by Brene Brown
Leadership in Turbulent Times by Doris Kearns Goodwin
Four Thousand Weeks by Oliver Burkeman
The King of Attolia by Megan Whalen Turner
How to Take Smart Notes by Sonke Ahrens
Red Rising by Pierce Brown
The Alchemist by Paulo Coehlo
Storyworthy by Matthew Dicks
...I like books.
Education
B.A. Illinois Wesleyan University
MEMD The Australian National University
Ph.D. University of Technology Sydney
Written Articles/ Materials
Insights
What is Crisis Leadership? 10 Tips for Leading Effectively in a Crisis
What does it mean to be a crisis leader? How can you learn to respond when the stakes are high and every decision you make carries significant consequences? These are questions that confront leaders and emergency managers every day, at every level. We've worked with hundreds of professionals in emergency management, and below is a collection of their best 10 tips on how to be an effective leader before, during, and after a crisis.
What Is Psychological Safety — and How to Build It
Psychological safety means feeling safe to take interpersonal risks, disagree openly, and surface concerns without fear of negative repercussions. In a psychologically safe environment, employees can speak up confidently without trepidation or backlash. When psychological safety is present in the workplace or at home, it creates a more innovative, stronger community. McChrystal Group found only 37% of leaders encourage their teammates to voice alternate or opposing points of view.
How to Build Trust So It's Ready When Your Team Needs It
Transform the trust among your team by identifying and analyzing gaps in the three raw materials needed: competence, benevolence, and reliability. Move beyond generic trust-building models by recognizing the complexity of trust between team members and learn how to strengthen it effectively.